Microblading is a semi-permanent make-up procedure that creates to enhance eyebrows with very fine hair strokes on your brows by inserting cosmetic pigments into second layer of the skin.
WHAT IS PHIBROWS? 
Phibrows microblading is a world renown high quality manual Semi-permanent makeup method developed in Europe. Pigment insertion is done, where the precise drawing of shape, with micro blades in the shallow layer of skin. One of the goal is to mimic natural growth, size, thickness and directions of brow hair.
Pigments we use are mineral origin, without heavy metals.
There are many semi-permanent methods out there. Some are better than others, and that is why celebrities like Pippa O'Connor and Michelle Keegan are choosing the PhiBrows Method. At Micropigmentation Experts, our artists are proudly trained and certified by the Phibrows Method.
WHAT TO EXPECT
We will take time to design and recommend the best shape and colour of your new eyebrows until you are satisfied. Numbing cream is applied for the comfort of the treatment. The full treatment takes 2 sessions with one optional perfection session. Each session varies between 1-3 hours.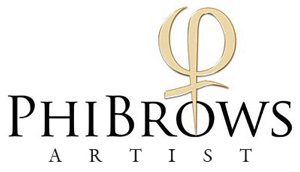 MICROBLADING
Camouflage missing eyebrow hair
MICROBLADING
+ PERFECTION SESSION
Camouflage missing eyebrow hair

4-8 Week Perfection Session
Give Fullness to existing brow
TOUCH UP
4-6 Week Perfection Touch Up Session
"Be envious of your own eyebrows"
– MICROPIGMENTATION EXPERTS TEAM
MAKE YOUR APPOINTMENT NOW
"Why didn't I get them done sooner!!" – Sue